Welcome to Family Law Made Easy: Wills & Probate Department
Our solicitors commit to working differently to save you money
From our central Gloucester offices our wills & probate solicitors and lawyers can provide you with legal services and advice about:
Wills
Powers of Attorney
Court of Protection Deputyship
Obtaining Grant of Probate
Administration of Estates
At times of need whether that is when a family member or loved one passes away and you are navigating the probate minefield, when planning your own will and the distribution of your estate or giving a power of attorney in case a loved one needs to deal with your affairs in future you need expert help and support.
Our team always strive to give client focussed and sensitive advice and assistance to help you manage your particular circumstances.
We are able to help clients from Gloucester, Cheltenham, Cinderford, Coleford, Lydney and the surrounding areas. We will be pleased to meet you either at the office, or at your home, at your convenience.
Please contact us and we will respond to you within 48 hours with a no obligation quote.
Probate (fixed fee)
We can help Executors/Personal Representatives through this difficult process by obtaining the Grant of probate on your behalf.
How much does this service cost? This depends on whether the long form of IHT return is required or not which in turn will depend on the type and value of assets the deceased left.
If the long form of IHT return is not required then we can offer the following:
Work: obtaining the grant – OUR TOTAL FEE: fixed fee of £834 (incl. VAT).
Breakdown of costs: Legal fees £695 and VAT on legal fees £139.
If however the long form of IHT return is required then the fee increases as follows:
Work: obtaining the grant – OUR TOTAL FEE: fixed fee of £1680 (incl. VAT).
Breakdown of costs: Legal fees £1400 and VAT on legal fees £280.
Additional Disbursements (no VAT) applicable to obtaining the grant:
Probate court fee of £276.00 (includes two additional copy grants)
Title entries (for registered property) £3.00
Disbursements are costs related to your matter that are payable to third parties, such as court fees. We handle the payment of the disbursements on your behalf to ensure a smoother process.
As part of our fixed fee we will:
Provide you with a dedicated and experienced solicitor (Helen Meredith) to work on your matter
Identify the legally appointed executors or administrators and beneficiaries
Identify the type of Probate application you will require
Confirm and help you to obtain the relevant information required to make the application
Complete the Probate Application and the relevant IHT forms
Make the application to the Probate Court on your behalf
Obtain the Probate and two copies
We do not offer our fixed fee where there are foreign assets, interests in trusts, or claims for business or agricultural relief.
Typically, obtaining the grant of probate takes 6-9 months.
We can also deal with the collection and distribution of the assets on behalf of Executors/Personal Representatives on an hourly rate basis.
We usually anticipate this will take between 10 and 30 hours work at £155 plus VAT per hour. Total costs estimated at £1,550 – £4,650 (+VAT).
The exact cost will depend on the individual circumstances of the matter. For example, if there is one beneficiary and no property, costs will be at the lower end of the range. If there are multiple beneficiaries, a property and multiple bank accounts, costs will be at the higher end.
We will handle the full process for you. This quote is for estates where:
There is a valid will
There is no more than one property
There are no more than 8 bank or building society accounts
There are no other intangible assets
There are up to 6 beneficiaries
There are no disputes between beneficiaries on division of assets. If disputes arise this is likely to lead to an increase in costs and we may have to refer you to other solicitors
There is no inheritance tax payable and the executors do not need to submit a full long form account to HMRC
There are no claims made against the estate
Disbursements:
Bankruptcy-only Land Charges Department searches (£1 per beneficiary)
£165 plus vat (approximately) Notices in The London Gazette and a Local Newspaper – Protects against unexpected claims from unknown creditors.
Potential additional costs
If the estate consists of any share holdings (stocks and bonds) there are likely to be additional costs that could range significantly depending on the estate and how it is to be dealt with. We can give you a more accurate quote once we have more information.
If any additional copies of the grant are required, they will cost £1.50 (1 per asset is usually required).
Dealing with the sale of any property in the estate is not included and a different firm will need to be instructed in this regard as we do not offer conveyancing services.
Collecting assets after the Grant of Probate has been obtained and distributing the same usually takes between 3 and 6 months depending on the number of assets and beneficiaries and provided there is no property to sell.
Please note that if we are the appointed Executors/Personal Representatives then the above fixed fee and hourly rate do not apply. In those circumstances in order to reflect the extra responsibilities and work involved in the role of Executor, an hourly rate of £180 plus vat applies and the overall costs of obtaining the Grant of Probate and administering the estate is likely to be between £2,500 plus vat and £5,000 plus vat plus disbursements as detailed above. However, as set out above the number of assets and beneficiaries involved in an individual estate will affect the overall cost and so if the matter is complex the overall costs may be higher.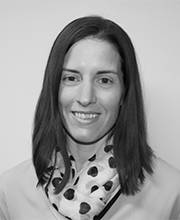 H Meredith
Director
Helen is a Divorce and Family Law and Wills and Probate solicitor. She has many years experience in these areas and is an Accredited Specialist with Resolution who encourages a cost effective and constructive approach to bring Family Law issues to conclusion as quickly and amicably as possible. Helen is happy to advise on all aspects of Family Law including divorce, separation, finances, children and domestic violence and to be as involved as the individual client requires whether this means advising on an 'as and when required' basis or full representation throughout proceedings. Helen is also happy to accept instructions for the preparation of Wills and for obtaining Grants of Probate and administering estates.